NH COLLECTION - ROMA GIUSTINIANO
Via Virgilio, 1, 00193 Roma (RM)
NH COLLECTION - ROMA GIUSTINIANO
4 Stelle
Sede Alberghiera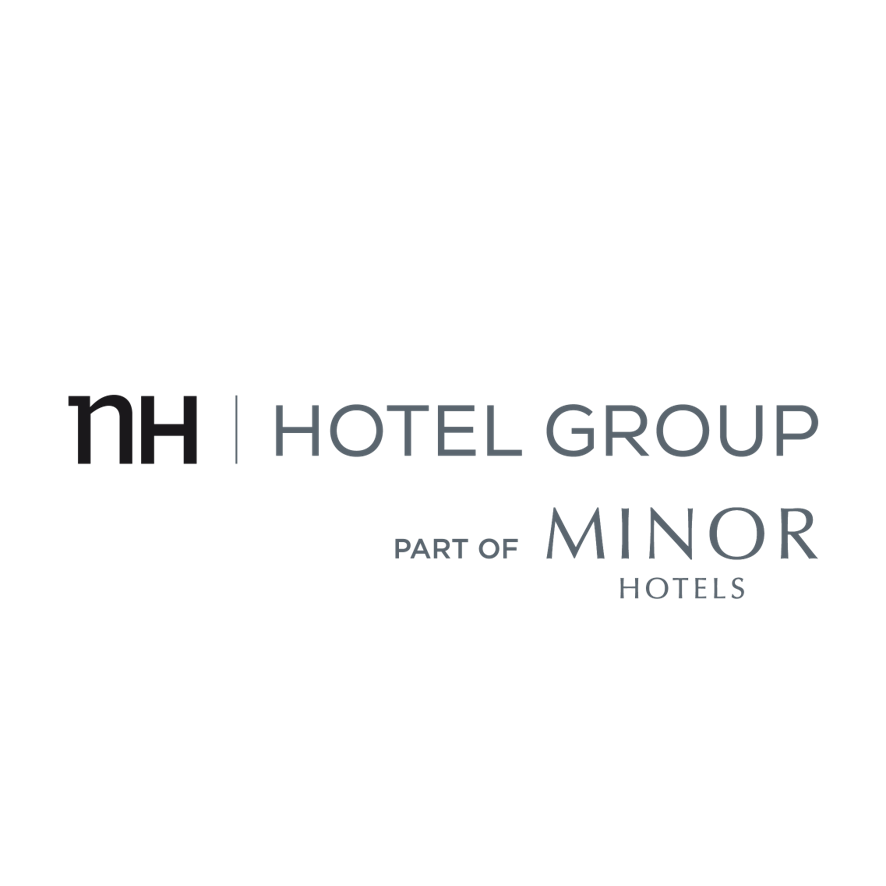 Our 161 rooms are elegant and modern with hardwood floors and tea and coffee making facilities as standard. Some come with views of St. Peter's Basilica or the Castel Sant'Angelo, which was built as a mausoleum for the Emperor Hadrian.
The hotel has its own restaurant serving delicious Italian fare. As for transport, the hotel can arrange a shuttle service to and from the airport. Plus there's a hotel garage if you need a place to park your car. To help you make the most out of your stay our Guest Relations team are happy to share their recommendations and favorite places.
The hotel has 8 conference rooms – the smallest fits 4 people, the largest up to 200. All of them come with free Wi-Fi and any audiovisual equipment you might need.
Meeting halls

Meeting halls
8

Minimum capacity
4 places

Maximum capacity
200 places

Capacity of the Plenary Hall
200 places
ADRIANO


| | | |
| --- | --- | --- |
| | Single table | 10 places |
| | Height | 3mt |
| | Area | 14m² |
| | Fixed Stage | No |
| | Natural light | Yes |
AUGUSTO


| | | |
| --- | --- | --- |
| | Theater | 30 places |
| | Horseshoe | 17 places |
| | Single table | 17 places |
| | Banquet | 20 places |
| | Cocktail | 25 places |
| | Height | 3mt |
| | Area | 27m² |
| | Fixed Stage | No |
| | Natural light | Yes |
AURELIO


| | | |
| --- | --- | --- |
| | Theater | 10 places |
| | Single table | 10 places |
| | Height | 3mt |
| | Area | 19m² |
| | Fixed Stage | No |
| | Natural light | No |
GIULIO CESARE A+B+C


| | | |
| --- | --- | --- |
| | Theater | 200 places |
| | School desks | 160 places |
| | Horseshoe | 80 places |
| | Single table | 80 places |
| | Banquet | 150 places |
| | Cocktail | 180 places |
| | Height | 4mt |
| | Area | 190m² |
| | Fixed Stage | No |
| | Natural light | No |
GIULIO CESARE A


| | | |
| --- | --- | --- |
| | Theater | 65 places |
| | School desks | 36 places |
| | Horseshoe | 25 places |
| | Single table | 26 places |
| | Banquet | 50 places |
| | Cocktail | 60 places |
| | Height | 4mt |
| | Area | 70m² |
| | Fixed Stage | No |
| | Natural light | No |
GIULIO CESARE A+B


| | | |
| --- | --- | --- |
| | Theater | 150 places |
| | School desks | 90 places |
| | Horseshoe | 48 places |
| | Single table | 48 places |
| | Banquet | 100 places |
| | Cocktail | 110 places |
| | Height | 4mt |
| | Area | 120m² |
| | Fixed Stage | No |
| | Natural light | No |
GIULIO CESARE B


| | | |
| --- | --- | --- |
| | Theater | 80 places |
| | School desks | 42 places |
| | Horseshoe | 30 places |
| | Single table | 30 places |
| | Banquet | 60 places |
| | Cocktail | 60 places |
| | Height | 4mt |
| | Area | 50m² |
| | Fixed Stage | No |
| | Natural light | No |
GIULIO CESARE B+C


| | | |
| --- | --- | --- |
| | Theater | 150 places |
| | School desks | 90 places |
| | Horseshoe | 58 places |
| | Single table | 58 places |
| | Banquet | 100 places |
| | Cocktail | 110 places |
| | Height | 4mt |
| | Area | 120m² |
| | Fixed Stage | No |
| | Natural light | No |
GIULIO CESARE C


| | | |
| --- | --- | --- |
| | Theater | 65 places |
| | School desks | 60 places |
| | Horseshoe | 25 places |
| | Single table | 26 places |
| | Banquet | 50 places |
| | Cocktail | 60 places |
| | Height | 4mt |
| | Area | 70m² |
| | Fixed Stage | No |
| | Natural light | No |
NERONE


| | | |
| --- | --- | --- |
| | Single table | 8 places |
| | Height | 3mt |
| | Area | 18m² |
| | Fixed Stage | No |
| | Natural light | No |
TIBERIO


| | | |
| --- | --- | --- |
| | Theater | 45 places |
| | School desks | 24 places |
| | Horseshoe | 24 places |
| | Single table | 24 places |
| | Banquet | 40 places |
| | Cocktail | 40 places |
| | Height | 3mt |
| | Area | 40m² |
| | Fixed Stage | No |
| | Natural light | Yes |
QR Code