A.ROMA LIFESTYLE HOTEL
Via Giorgio Zoega, 59 , 00164 Roma (RM)
A.ROMA LIFESTYLE HOTEL
4 Stelle
Sede Alberghiera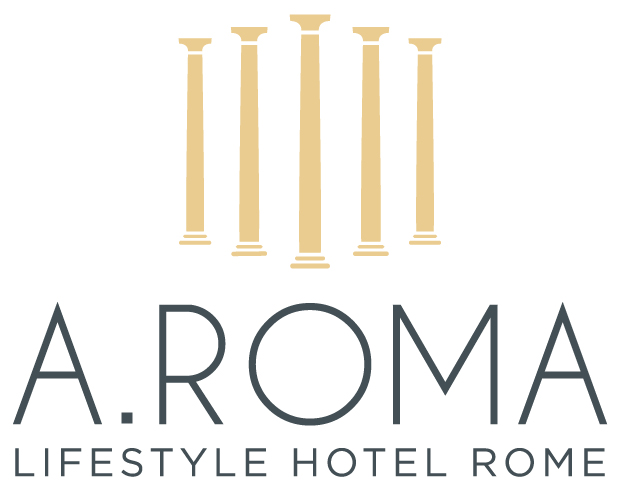 Located in the Valle dei Casali Nature Reserve, a few metres from the more famous Villa Pamphili Historical Park and only 20 minutes form Vatican City and Fiumicino Airport, the A.Roma Lifestyle Hotel is the perfect place for a leisure or business stay in the heart of Rome.
An urban refuge and magnificent hotel with a touch of luxury, this versatile and sophisticated venue was born from the desire to combine functional spaces with the enchanting natural setting of the private park, a true oasis of tranquillity where one can enjoy pleasant breaks of pure relaxation.
A magnificent location with contemporary design, the A.Roma Lifestyle Hotel features elegant spaces framed by large private gardens, 276 comfortable rooms, an exclusive and elegant SPA, 2 contemporary restaurants with international cuisine and 'show cooking' stations, fitness centre, outdoor swimming pool and free covered parking.
Inside, the refined and elegant ambience is embellished with contemporary works of art and designer furnishings, making this marvellous location the perfect setting for a relaxing and wellness stay in the Eternal City.
Meeting halls

Meeting halls
19

Minimum capacity
10 places

Maximum capacity
1180 places

Capacity of the Plenary Hall
550 places
GIOVE 1


| | | |
| --- | --- | --- |
| | Theater | 200 places |
| | School desks | 75 places |
| | Horseshoe | 60 places |
| | Single table | 60 places |
| | Height | 5mt |
| | Width | 15mt |
| | Area | 211m² |
| | Depth | 14 |
| | Fixed Stage | No |
| | Natural light | No |
GIOVE 2


| | | |
| --- | --- | --- |
| | Theater | 120 places |
| | School desks | 50 places |
| | Horseshoe | 35 places |
| | Single table | 35 places |
| | Height | 5mt |
| | Width | 9mt |
| | Area | 125m² |
| | Depth | 14 |
| | Fixed Stage | No |
| | Natural light | No |
GIOVE 3


| | | |
| --- | --- | --- |
| | Theater | 200 places |
| | School desks | 75 places |
| | Horseshoe | 60 places |
| | Single table | 60 places |
| | Height | 5mt |
| | Width | 14mt |
| | Area | 195m² |
| | Depth | 14 |
| | Fixed Stage | No |
| | Natural light | No |
GIOVE


| | | |
| --- | --- | --- |
| | Theater | 550 places |
| | School desks | 220 places |
| | Horseshoe | 140 places |
| | Single table | 140 places |
| | Height | 5mt |
| | Width | 39mt |
| | Area | 532m² |
| | Depth | 14 |
| | Fixed Stage | No |
| | Natural light | No |
GIUNONE 1


| | | |
| --- | --- | --- |
| | Theater | 120 places |
| | School desks | 45 places |
| | Horseshoe | 35 places |
| | Single table | 35 places |
| | Height | 5mt |
| | Width | 9mt |
| | Area | 120m² |
| | Depth | 14 |
| | Fixed Stage | No |
| | Natural light | No |
GIUNONE 2


| | | |
| --- | --- | --- |
| | Theater | 120 places |
| | School desks | 45 places |
| | Horseshoe | 40 places |
| | Single table | 40 places |
| | Height | 5mt |
| | Width | 9mt |
| | Area | 128m² |
| | Depth | 14 |
| | Fixed Stage | No |
| | Natural light | No |
GIUNONE


| | | |
| --- | --- | --- |
| | Theater | 250 places |
| | School desks | 90 places |
| | Horseshoe | 80 places |
| | Single table | 80 places |
| | Height | 3mt |
| | Width | 18mt |
| | Area | 249m² |
| | Depth | 14 |
| | Fixed Stage | No |
| | Natural light | No |
MINERVA


| | | |
| --- | --- | --- |
| | Theater | 20 places |
| | School desks | 10 places |
| | Horseshoe | 10 places |
| | Single table | 10 places |
| | Height | 3mt |
| | Width | 4mt |
| | Area | 20m² |
| | Depth | 5 |
| | Fixed Stage | No |
| | Natural light | No |
VENERE+MARTE


| | | |
| --- | --- | --- |
| | Theater | 65 places |
| | School desks | 35 places |
| | Horseshoe | 30 places |
| | Single table | 30 places |
| | Height | 3mt |
| | Width | 13mt |
| | Area | 68m² |
| | Depth | 6 |
| | Fixed Stage | No |
| | Natural light | No |
FORTUNA


| | | |
| --- | --- | --- |
| | Theater | 20 places |
| | School desks | 10 places |
| | Horseshoe | 10 places |
| | Single table | 10 places |
| | Height | 3mt |
| | Width | 4mt |
| | Area | 20m² |
| | Depth | 5 |
| | Fixed Stage | No |
| | Natural light | No |
MERCURIO+NETTUNO


| | | |
| --- | --- | --- |
| | Theater | 65 places |
| | School desks | 35 places |
| | Horseshoe | 30 places |
| | Single table | 30 places |
| | Height | 3mt |
| | Width | 13mt |
| | Area | 73m² |
| | Depth | 6 |
| | Fixed Stage | No |
| | Natural light | Yes |
VITTORIA+DIANA


| | | |
| --- | --- | --- |
| | Theater | 45 places |
| | School desks | 25 places |
| | Horseshoe | 20 places |
| | Single table | 20 places |
| | Height | 3mt |
| | Width | 9mt |
| | Area | 54m² |
| | Depth | 7 |
| | Fixed Stage | No |
| | Natural light | No |
SATURNO+CERERE


| | | |
| --- | --- | --- |
| | Theater | 55 places |
| | School desks | 35 places |
| | Horseshoe | 27 places |
| | Single table | 27 places |
| | Height | 3mt |
| | Width | 10mt |
| | Area | 65m² |
| | Depth | 7 |
| | Fixed Stage | No |
| | Natural light | Yes |
VULCANO+VESTA


| | | |
| --- | --- | --- |
| | Theater | 45 places |
| | School desks | 25 places |
| | Horseshoe | 20 places |
| | Single table | 20 places |
| | Height | 3mt |
| | Width | 9mt |
| | Area | 50m² |
| | Depth | 6 |
| | Fixed Stage | No |
| | Natural light | Yes |
BACCO+TERRA


| | | |
| --- | --- | --- |
| | Theater | 55 places |
| | School desks | 36 places |
| | Horseshoe | 27 places |
| | Single table | 27 places |
| | Width | 10mt |
| | Area | 60m² |
| | Depth | 6 |
| | Fixed Stage | No |
| | Natural light | Yes |
Video Gallery
QR Code