NH COLLECTION - ROMA CENTRO
Via Dei Gracchi, 324, 00192 Roma (RM)
NH COLLECTION - ROMA CENTRO
4 Stelle
Sede Alberghiera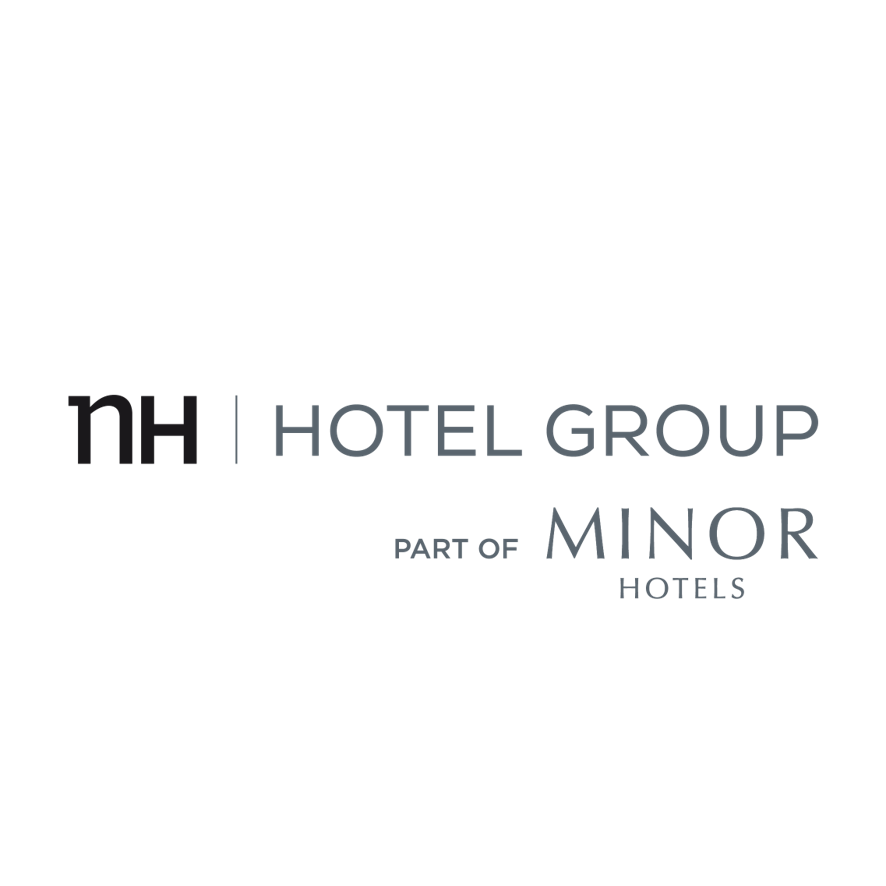 The NH Collection Roma Centro hotel, known until now as NH Roma Leonardo da Vinci, has undergone a sophisticated refurbishment and ideally located in the exclusive Prati neighborhood, a residential area of Rome, near the Vatican City, the magnificent Sant'Angelo Bridge, Sant'Angelo Castle, Piazza Navona, Pantheon and direct connection to nearby neighborhoods such as Trastevere. It's location makes it perfect for both business and leisure trips.
This hotel in Rome has 257 modern & spacious rooms, distributed over 8 floors. All newly renovater, their decor is in soothing neutral tones with grey and golden accents. Premium amenities such as NH Sleep Better mattresses and large flat-screen TVs are standard here.
The hotel restaurant is known throughout Rome for its excellent Italian and International cooking; and there's also a large selection of Italian wines on offer. If it's a drink you're after, the Lounge Bar is the perfect solution for afternoon tea or a post dinner nightcap. If you want to make the most of your trip, be sure to ask our Guest Relations team to share their insider knowledge of Rome.
The hotel has 19 meeting rooms, nine of which have natural light. Our rooms hold anywhere between 10 and 220 people, and we regularly host meetings and events for international corporations, as well as local firms. We can provide you with any technical equipment.
Meeting halls

Meeting halls
19

Minimum capacity
10 places

Maximum capacity
220 places

Capacity of the Plenary Hall
220 places
Aracoeli + Campidoglio


| | | |
| --- | --- | --- |
| | Theater | 150 places |
| | School desks | 110 places |
| | Horseshoe | 60 places |
| | Single table | 60 places |
| | Banquet | 100 places |
| | Cocktail | 150 places |
| | Height | 3mt |
| | Area | 140m² |
| | Fixed Stage | No |
| | Natural light | No |
Barberini


| | | |
| --- | --- | --- |
| | Theater | 15 places |
| | School desks | 12 places |
| | Horseshoe | 15 places |
| | Single table | 15 places |
| | Banquet | 15 places |
| | Cocktail | 18 places |
| | Height | 3mt |
| | Area | 28m² |
| | Fixed Stage | No |
| | Natural light | Yes |
Foyer Navona


| | | |
| --- | --- | --- |
| | Height | 3mt |
| | Fixed Stage | No |
| | Natural light | No |
Viminale + Quirinale


| | | |
| --- | --- | --- |
| | Theater | 40 places |
| | School desks | 25 places |
| | Horseshoe | 30 places |
| | Single table | 30 places |
| | Banquet | 30 places |
| | Cocktail | 40 places |
| | Height | 3mt |
| | Area | 58m² |
| | Fixed Stage | No |
| | Natural light | Yes |
Viminale


| | | |
| --- | --- | --- |
| | Theater | 15 places |
| | School desks | 12 places |
| | Horseshoe | 15 places |
| | Single table | 15 places |
| | Banquet | 15 places |
| | Cocktail | 18 places |
| | Height | 3mt |
| | Area | 28m² |
| | Fixed Stage | No |
| | Natural light | Yes |
Parlamento


| | | |
| --- | --- | --- |
| | Theater | 15 places |
| | School desks | 12 places |
| | Horseshoe | 15 places |
| | Single table | 15 places |
| | Banquet | 15 places |
| | Cocktail | 18 places |
| | Height | 3mt |
| | Area | 28m² |
| | Fixed Stage | No |
| | Natural light | Yes |
Ara Pacis


| | | |
| --- | --- | --- |
| | Theater | 15 places |
| | School desks | 12 places |
| | Horseshoe | 15 places |
| | Single table | 10 places |
| | Cocktail | 18 places |
| | Height | 3mt |
| | Area | 25m² |
| | Fixed Stage | No |
| | Natural light | Yes |
Navona A+B


| | | |
| --- | --- | --- |
| | Theater | 35 places |
| | School desks | 26 places |
| | Horseshoe | 25 places |
| | Single table | 25 places |
| | Banquet | 30 places |
| | Cocktail | 30 places |
| | Height | 3mt |
| | Area | 70m² |
| | Fixed Stage | No |
| | Natural light | No |
Navona A+B+C


| | | |
| --- | --- | --- |
| | Theater | 100 places |
| | School desks | 45 places |
| | Horseshoe | 40 places |
| | Single table | 40 places |
| | Banquet | 90 places |
| | Cocktail | 100 places |
| | Height | 3mt |
| | Area | 118m² |
| | Fixed Stage | No |
| | Natural light | No |
Navona B


| | | |
| --- | --- | --- |
| | Theater | 15 places |
| | School desks | 10 places |
| | Horseshoe | 10 places |
| | Single table | 10 places |
| | Banquet | 10 places |
| | Cocktail | 10 places |
| | Height | 3mt |
| | Area | 24m² |
| | Fixed Stage | No |
| | Natural light | No |
Garden


| | | |
| --- | --- | --- |
| | Area | 200m² |
| | Fixed Stage | No |
| | Natural light | Yes |
Trinità Dei Monti B


| | | |
| --- | --- | --- |
| | Theater | 70 places |
| | School desks | 36 places |
| | Horseshoe | 30 places |
| | Single table | 30 places |
| | Banquet | 50 places |
| | Cocktail | 50 places |
| | Height | 3mt |
| | Area | 68m² |
| | Fixed Stage | No |
| | Natural light | No |
Campidoglio


| | | |
| --- | --- | --- |
| | Theater | 70 places |
| | School desks | 36 places |
| | Horseshoe | 30 places |
| | Single table | 36 places |
| | Banquet | 60 places |
| | Cocktail | 65 places |
| | Height | 3mt |
| | Area | 68m² |
| | Fixed Stage | No |
| | Natural light | No |
Trinità Dei Monti A


| | | |
| --- | --- | --- |
| | Theater | 70 places |
| | School desks | 36 places |
| | Horseshoe | 30 places |
| | Single table | 30 places |
| | Banquet | 50 places |
| | Cocktail | 60 places |
| | Height | 3mt |
| | Area | 90m² |
| | Fixed Stage | No |
| | Natural light | No |
Vaticano


| | | |
| --- | --- | --- |
| | Theater | 40 places |
| | School desks | 25 places |
| | Horseshoe | 30 places |
| | Single table | 30 places |
| | Banquet | 30 places |
| | Cocktail | 40 places |
| | Height | 3mt |
| | Area | 59m² |
| | Fixed Stage | No |
| | Natural light | Yes |
Colonna + Farnese


| | | |
| --- | --- | --- |
| | Theater | 40 places |
| | School desks | 25 places |
| | Horseshoe | 30 places |
| | Single table | 30 places |
| | Banquet | 40 places |
| | Cocktail | 40 places |
| | Height | 3mt |
| | Area | 58m² |
| | Fixed Stage | No |
| | Natural light | Yes |
Navona A


| | | |
| --- | --- | --- |
| | Theater | 25 places |
| | School desks | 12 places |
| | Horseshoe | 12 places |
| | Single table | 16 places |
| | Banquet | 20 places |
| | Cocktail | 25 places |
| | Height | 3mt |
| | Area | 42m² |
| | Fixed Stage | No |
| | Natural light | No |
Navona B+C


| | | |
| --- | --- | --- |
| | Theater | 40 places |
| | School desks | 26 places |
| | Horseshoe | 25 places |
| | Single table | 25 places |
| | Banquet | 30 places |
| | Cocktail | 30 places |
| | Height | 3mt |
| | Area | 76m² |
| | Fixed Stage | No |
| | Natural light | No |
Montecitorio


| | | |
| --- | --- | --- |
| | Theater | 15 places |
| | School desks | 12 places |
| | Horseshoe | 15 places |
| | Single table | 10 places |
| | Cocktail | 18 places |
| | Height | 3mt |
| | Area | 28m² |
| | Fixed Stage | No |
| | Natural light | Yes |
Galleria Aracoeli


| | | |
| --- | --- | --- |
| | Cocktail | 10 places |
| | Height | 3mt |
| | Area | 50m² |
| | Fixed Stage | No |
| | Natural light | No |
Montecitorio + Parlamento


| | | |
| --- | --- | --- |
| | Theater | 40 places |
| | School desks | 25 places |
| | Horseshoe | 30 places |
| | Single table | 30 places |
| | Banquet | 30 places |
| | Cocktail | 40 places |
| | Height | 3mt |
| | Area | 58m² |
| | Fixed Stage | No |
| | Natural light | Yes |
Quirinale


| | | |
| --- | --- | --- |
| | Theater | 15 places |
| | School desks | 12 places |
| | Horseshoe | 151 places |
| | Single table | 15 places |
| | Banquet | 15 places |
| | Cocktail | 18 places |
| | Height | 3mt |
| | Area | 28m² |
| | Fixed Stage | No |
| | Natural light | Yes |
Campo De' Fiori


| | | |
| --- | --- | --- |
| | Theater | 180 places |
| | School desks | 110 places |
| | Horseshoe | 60 places |
| | Single table | 60 places |
| | Banquet | 150 places |
| | Cocktail | 180 places |
| | Height | 3mt |
| | Area | 146m² |
| | Fixed Stage | No |
| | Natural light | Yes |
Colonna


| | | |
| --- | --- | --- |
| | Theater | 15 places |
| | School desks | 12 places |
| | Horseshoe | 15 places |
| | Single table | 15 places |
| | Banquet | 15 places |
| | Cocktail | 18 places |
| | Height | 3mt |
| | Area | 28m² |
| | Fixed Stage | No |
| | Natural light | Yes |
Foyer Bar


| | | |
| --- | --- | --- |
| | Theater | 121 places |
| | Banquet | 50 places |
| | Cocktail | 100 places |
| | Height | 3mt |
| | Area | 121m² |
| | Fixed Stage | No |
| | Natural light | Yes |
Borghese


| | | |
| --- | --- | --- |
| | Theater | 15 places |
| | School desks | 12 places |
| | Horseshoe | 15 places |
| | Single table | 15 places |
| | Banquet | 18 places |
| | Cocktail | 18 places |
| | Height | 3mt |
| | Area | 28m² |
| | Fixed Stage | No |
| | Natural light | Yes |
Aracoeli


| | | |
| --- | --- | --- |
| | Theater | 70 places |
| | School desks | 36 places |
| | Horseshoe | 30 places |
| | Single table | 36 places |
| | Banquet | 60 places |
| | Cocktail | 65 places |
| | Height | 3mt |
| | Area | 72m² |
| | Fixed Stage | No |
| | Natural light | No |
Farnese


| | | |
| --- | --- | --- |
| | Theater | 15 places |
| | School desks | 12 places |
| | Horseshoe | 15 places |
| | Single table | 15 places |
| | Banquet | 15 places |
| | Cocktail | 18 places |
| | Height | 3mt |
| | Area | 28m² |
| | Fixed Stage | No |
| | Natural light | Yes |
Borghese + Barberini


| | | |
| --- | --- | --- |
| | Theater | 40 places |
| | School desks | 25 places |
| | Horseshoe | 30 places |
| | Single table | 30 places |
| | Banquet | 30 places |
| | Cocktail | 40 places |
| | Height | 3mt |
| | Area | 58m² |
| | Fixed Stage | No |
| | Natural light | Yes |
Navona C


| | | |
| --- | --- | --- |
| | Theater | 30 places |
| | School desks | 12 places |
| | Horseshoe | 20 places |
| | Single table | 22 places |
| | Banquet | 20 places |
| | Cocktail | 25 places |
| | Height | 3mt |
| | Area | 48m² |
| | Fixed Stage | No |
| | Natural light | No |
Aracoeli + Campidoglio + Foyer


| | | |
| --- | --- | --- |
| | Theater | 220 places |
| | School desks | 140 places |
| | Horseshoe | 60 places |
| | Single table | 60 places |
| | Banquet | 150 places |
| | Cocktail | 180 places |
| | Height | 3mt |
| | Area | 190m² |
| | Fixed Stage | No |
| | Natural light | No |
Prati


| | | |
| --- | --- | --- |
| | Single table | 8 places |
| | Height | 3mt |
| | Area | 20m² |
| | Fixed Stage | No |
| | Natural light | Yes |
Trinità Dei Monti A+B


| | | |
| --- | --- | --- |
| | Theater | 180 places |
| | School desks | 80 places |
| | Horseshoe | 60 places |
| | Single table | 60 places |
| | Banquet | 150 places |
| | Cocktail | 160 places |
| | Height | 3mt |
| | Area | 158m² |
| | Fixed Stage | No |
| | Natural light | No |
QR Code