OMNIA HOTELS - SHANGRI-LA ROMA
Viale Algeria 141, 00144 Roma (RM)
OMNIA HOTELS - SHANGRI-LA ROMA
4 Stelle
Sede Alberghiera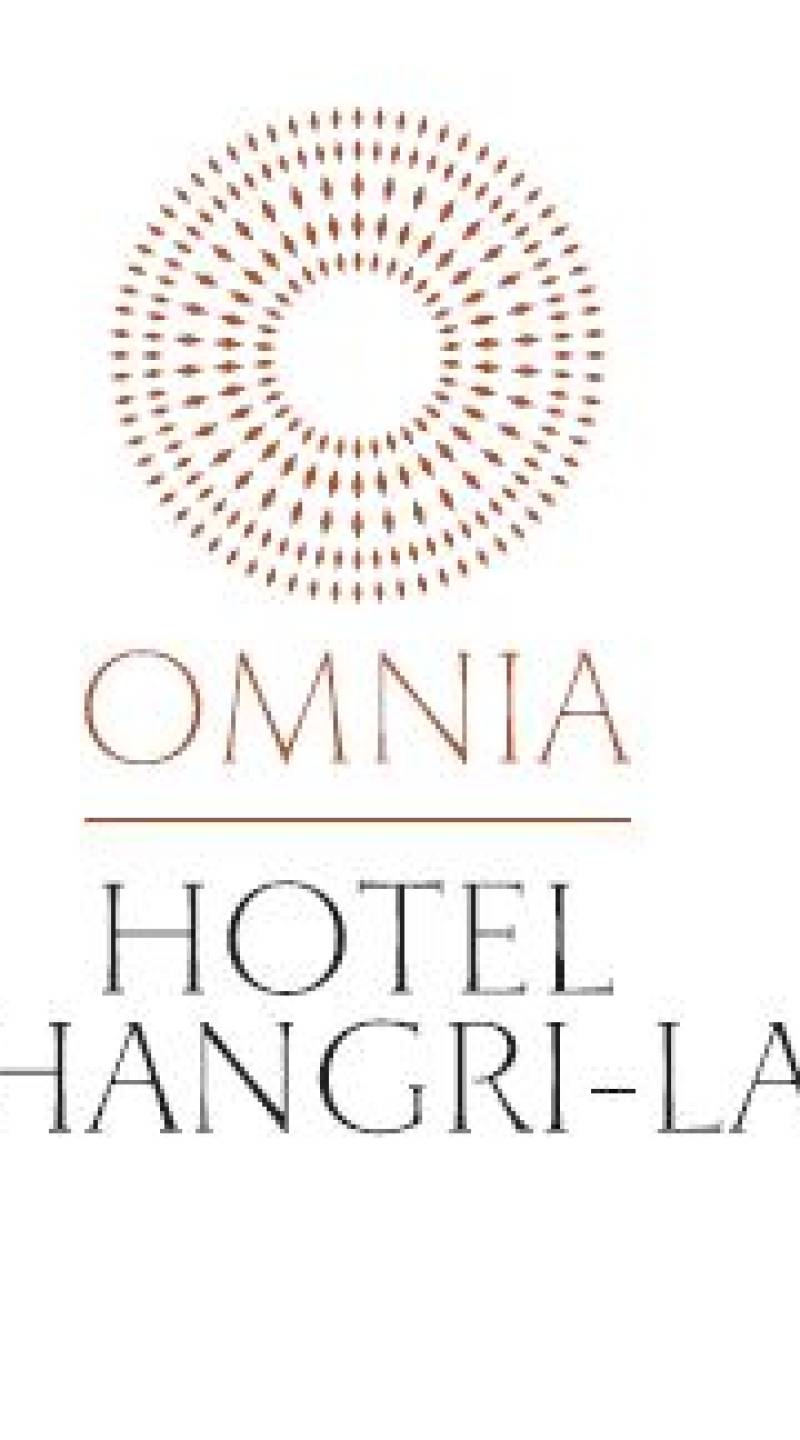 Hotel Shangri-la Roma

Completely renovated and reopened in December 2018.
215 rooms divided into categories: Classic, Deluxe, Superior, Extra Size and Suite -
Bar E42, & Atlantico Restaurant – Health Area with Gym.
In anticipation of the project of bars and restaurants on the swimming pool - Mediterraneo congress center - New Omnia Convention
center approx. 1000 m2 of available space - opening mid -2023.
Discover your Urban Retreat in Eur.
The contemporary Italian style enriched by marble and mosaics, the brightness and the refined architectural lines characterize the rooms and common areas.
More than 200 rooms harmoniously divided into five buildings surrounded by greenery. Shangri-La's fame stems from a passion for good food. The restaurant has started to be a point of reference for the Romans since the 60s, the excellent quality of the fish and the sincere hospitality have always been the cornerstones
of this historic restaurant, only a few knew that it was also a hotel with 130 rooms. Thanks to the vision of the Lazzarini family, an important renewal process is now underway. Phase one was completed in December 2018 and the hotel is becoming a point of reference for the leisure segment. Phase two will be completed in 2023: a new Omnia Convention center with approximately 1000 m2 of available space, together with large open spaces, strategically organized for those who want an urban resort, where it is expected in phase three also a swimming pool and a restaurant.
Meeting halls

Meeting halls
10

Minimum capacity
10 places

Maximum capacity
400 places

Capacity of the Plenary Hall
400 places
Sala Adriatico


| | | |
| --- | --- | --- |
| | Theater | 50 places |
| | Area | 62m² |
| | Fixed Stage | No |
| | Natural light | No |
Sala Tirreno


| | | |
| --- | --- | --- |
| | Theater | 40 places |
| | Area | 45m² |
| | Fixed Stage | No |
| | Natural light | No |
Sala Ionio


| | | |
| --- | --- | --- |
| | Theater | 50 places |
| | Area | 60m² |
| | Fixed Stage | No |
| | Natural light | No |
Sala Eur


| | | |
| --- | --- | --- |
| | Theater | 25 places |
| | Area | 40m² |
| | Fixed Stage | No |
| | Natural light | No |
Sala Nettuno


| | | |
| --- | --- | --- |
| | Theater | 135 places |
| | Height | 4mt |
| | Width | 14mt |
| | Area | 158m² |
| | Depth | 11 |
| | Fixed Stage | No |
| | Natural light | No |
Sala Giove


| | | |
| --- | --- | --- |
| | Theater | 110 places |
| | Height | 4mt |
| | Width | 14mt |
| | Area | 133m² |
| | Depth | 10 |
| | Fixed Stage | No |
| | Natural light | No |
Sala Plutone


| | | |
| --- | --- | --- |
| | Theater | 110 places |
| | Height | 4mt |
| | Width | 14mt |
| | Area | 129m² |
| | Depth | 6 |
| | Fixed Stage | No |
| | Natural light | No |
Sala Marte


| | | |
| --- | --- | --- |
| | Theater | 45 places |
| | Height | 4mt |
| | Width | 8mt |
| | Area | 60m² |
| | Depth | 7 |
| | Fixed Stage | No |
| | Natural light | No |
Sala Saturno


| | | |
| --- | --- | --- |
| | Theater | 35 places |
| | Height | 4mt |
| | Width | 8mt |
| | Area | 50m² |
| | Depth | 5 |
| | Fixed Stage | No |
| | Natural light | No |
Sala Mercurio


| | | |
| --- | --- | --- |
| | Theater | 30 places |
| | Height | 4mt |
| | Width | 8mt |
| | Area | 48m² |
| | Depth | 6 |
| | Fixed Stage | No |
| | Natural light | No |